UPDATED DRUNK DRIVING LAWS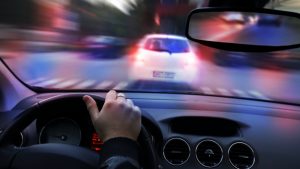 Laws are regularly changing both in the State of Michigan and on the Federal Level. One of our jobs as a law firm is to stay up to date on the changing laws and how those changes can effect our clients here in Grand Haven, Grand Rapids, Holland and Muskegon.
"In September of 2016 the legislature here in Michigan passed a law that stated in order for a field sobriety test to be admissible in court law enforcement must use techniques that substantially comply with the standards put forth by the National Highway Traffic Administration," Mike Van Tubergen Said. " If a person is charged with a crime such as Drunk Driving it is important that they select legal council that understands the updated laws and how they can effect people charged with a crime."
Any time a law is changed or updated it can sometimes take a while before it is common knowledge among law enforcement and law firms that there has been a change. Mike Van Tubergen and his law firm have been involved in several cases since September of 2016 where law enforcement has made a mistake. "We have been able to use our knowledge about the new laws to help our clients."
Drunk Driving is a very serious crime that can cost a person a lot of time and money when convicted. That is why it is extremely important when a person has been charged with this type of crime that they seek legal council who specializes in this area of law.