Chapter 7 Bankruptcy Attorney in Grand Haven Michigan | West Michigan Chapter 7 lawyers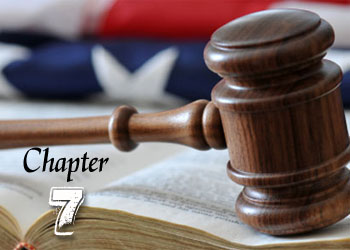 If you have recently become unemployed and you have no other means of securing income, then you likely qualify for a Chapter 7 Bankruptcy. This is determined by a Means Test. This test is a benchmark used by the courts to determine how your income compares to families of the same size and in your geographic location. Thus, if your family income is lower than the median income for your area and you have no other means to pay your bills or creditors then the courts will most likely approve you under the rules for a Chapter 7 Bankruptcy.
Upon filing, the court will appoint a trustee to compile a list of all your non-exempt assets. Such unnecessary items may be seized and sold by the trustee to partially pay off creditors. Your remaining debt is then discharged by the bankruptcy court. Following this process discharge of debt you have a "clean slate" or a "fresh start" without the worry of past financial mistakes.