Grand Haven MI Contract, Purchase Agreement and Lease Attorney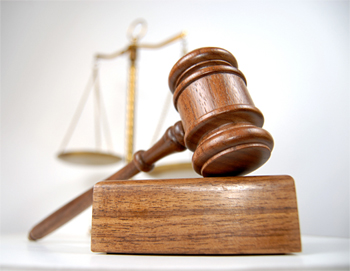 A properly drafted contract can be one of the most cost-effective ways to protect yourself, your business, or your property. Our attorneys assist clients in the Grand Haven, Muskegon, Holland, Spring Lake, and Ferrysburg areas. Many contracts are familiar to people. These may include automobile purchase agreements, mortgage contracts, and residential lease agreements, and prenuptial agreements. Whatever the type of contract, Van Tubergen, Treutler & Hayes, PLLC's experienced attorneys will draft a contract that best suits your personal and business needs.
Grand Haven Rental and Lease Agreements
Rental and lease agreements are two of the most common types of contracts. If you are renting or leasing your property to somebody else, it is critical that you have a rental or lease agreement. A properly drafted rental or lease agreement will outline the rights of both parties, which reduces or eliminates unnecessary litigation. Likewise, if you are going to lease property from somebody else, it is critical that you understand your rights under a proposed rental or lease agreement. Please contact Van Tubergen, Treutler & Hayes, PLLC to have an experienced attorney review a rental or lease agreement prior to signing. 616-844-3000
Grand Haven Prenuptial Agreements
The use of contracts expands beyond business, real estate, and consumer purchases. Prenuptial Agreements are becoming an increasingly common way to protect the assets, property, and business interests of individuals. Though most people marry with the intention of being in a relationship forever, the stark reality is that nearly one-half of all marriages end in divorce. Prenuptial Agreements are valid in the State of Michigan so long as they are entered into (1) without fraud, duress, or undue influence, (2) the agreement is fair at the time of execution, and (3) facts and circumstances have not changed in such a way to make enforcement unconscionable, or unfair. Prenuptial Agreements can cost anywhere from several hundred dollars to several thousand dollars, depending on the complexity of the agreement.
Grand Haven Consumer Purchase Agreements
Contracts are a major part of the average consumer's lifestyle. Everything from applying for a credit card to purchasing an automobile or financing a new entertainment center involves the use of contracts. You should also have a contract when selling certain types of consumer goods to others. For example, a contract should always be used when selling a used automobile to another person. Contact the attorneys at Van Tubergen, Treutler & Hayes, PLLC if you have any questions about the drafting, interpretation, or execution of any type of consumer contract.  616-844-3000
Grand Haven Business Contracts
Contracts are commonplace in the business world. Businesses deal with contract issues on a daily basis. Every aspect of a business – including inventory purchasing, sale of goods or services, equipment leasing and purchase, logistics, hiring practices, and employment policies – should all be addressed through contract. You may even need assistance in the sale or purchase of an existing business. Contact Van Tubergen, Treutler & Hayes, PLLC and speak with one of our attorneys to discuss your business contracting needs.
616-844-3000
As you browse through the pages of this website, we hope you will begin to understand how we continue to make client success our mission! Contact us today for a free initial Consultation!