Chapter 13 Bankruptcy Attorneys in Grand Haven MI | Chapter 13 Lawyers in West Michigan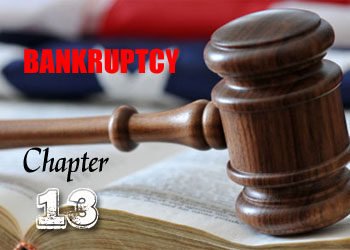 Should your financial situation exceed the income requirements for filing a Chapter 7 Bankruptcy, then a Chapter 13 may be suitable for your financial situation. Further, if you have debt which cannot be legally discharged by the court or if you have personal or business assets to protect, a Chapter 13 may be the best plan for you. In a Chapter 13, the court approves a repayment schedule which will pay off an amount agreed upon within three to five years. To qualify for a Chapter 13, you need a constant stream of income and available assets.
A Chapter 13 will forestall your home from going into foreclosure. This is because once a Chapter 13 is filed an automatic stay imposed by the court stops the foreclosure process. However, this is only temporary. In order for the court to approve a repayment plan you must bring the arrearage payments current within a reasonable time. If that is not done, you will lose your home. Therefore, you must keep making a regular payment on your mortgage(s). Repayment of missed mortgage payments will be part of the process in a Chapter 13 Bankruptcy. The trustee or your attorney can provide further information.
The filing of any type of bankruptcy is not a simple process. At times the emotional feelings of people towards monetary belongings are very stressful. These feelings easily arise during such tough financial times and require the support of others. It is best to inform your family and friends of your situation and what you are in the process of doing. A reputable Law Firm, such as Van Tubergen, Treutler & Hayes, PLLC with experience in Bankruptcy law can help you through the process. Contact us today for a free initial consultation!   616-844-3000
Bankruptcy is a legal procedure in Federal Court which is provided through Article 1, Section 8, Clause 4 of the United States Constitution. Congress establishes statutory laws concerning bankruptcy through Title 11 of the United States Code. There are also state laws which may also apply. The information contained herein is not complete and further legal advice may be required. Information is from the current BAPCPA law.
Van Tubergen and Treutler, PLLC represents consumers in filing two types of bankruptcy petitions – Chapter 7 and Chapter 13. In a Chapter 7 bankruptcy, the debtor surrenders all non-exempt property to a bankruptcy trustee who then liquidates that property and distributes the proceeds to the debtor's unpaid creditors. As a result, the debtor is entitled to a discharge of the unsecured debt, meaning the debtor is not legally responsible for further payment. Typical unsecured debt would include credit cards, medical or dental bills, retail accounts, etc. The debtor's secured debts are handled by reaffirmation (an agreement to continue regular payments with a creditor), redemption (payoff of an agreed amount owed the creditor) or surrender to the trustee of the item secured for disposal by sale. Secured items are generally homes, automobiles or large item purchases at retail stores. Further some debts are not dischargeable, such as student loans, spousal and child support, some taxes, etc. Debtors are also able to exempt a certain amount for particular items or in some cases the entire value of items in order to keep them.
In a Chapter 13 bankruptcy, a debtor retains ownership and possession of all assets, but must agree to a plan to repay some portion of debt to creditors from future income over a period of from three to five years.
The amount of payment and the months of repayment vary among all debtors filing under Chapter 13. Consideration of the debtor's property value, income and expenses all determine the make-up of the plan. Unsecured creditors generally only receive a percentage of the amount owed by the debtor. This plan must be reviewed and approved by the bankruptcy judge at a confirmation hearing.
In order to evaluate a debtor's potential case, the debtor should bring the following items to the consultation meeting.
A copy of every current bill from creditors or collection letters;
A copy of any lawsuit in which the debtor is involved;
Pay stubs for the last three months including your spouse's pay stubs even if you are not filing jointly;
Recorded copies of deeds to any real estate you own or have an interest in;
Original titles to any motor vehicle or mobile home you own or are purchasing;
Appraisals of your home or recent property tax statements listing the SEV;
Life insurance policies you own; current statements of IRA's, annuities, etc. you own;
Any other financial information about yourself or your investments;
Income tax returns for the previous two years;
Bank statements for the last three months.
In order to file your bankruptcy, BAPCPA requires that each debtor obtain credit counseling prior to filing. This is done by telephone or over the internet.
616-844-3000
You will be given further information about this at your initial consultation with the West Michigan Chapter 13 Bankruptcy experts at Van Tubergen, Treutler & Hayes, PLLC.
Contact Us Now!