COVID-19 CONCERNS
WHAT EMPLOYERS CAN DO TO PROTECT THEIR EMPLOYEES FROM THE CORONAVIRUS
The Coronavirus has forced many employers to take a step back and look at how they run their businesses and what they can do to protect themselves and their employees from getting sick. Up until a few weeks ago, no one ever thought about what entrances to use at a place of business to reduce exposure to a virus. No one thought about how quickly and easily one person being sick and coming to work could put everyone else at the business at risk of coming down with a virus and the possibility of death. "This virus took the world by storm. Now every business owner and manager must take a step back take and look at their own business and quickly put procedures in place to protect their employees from contracting the coronavirus," said Attorney John Hayes.
LIMIT THE NUMBER OF PLACES PEOPLE CAN ENTER A BUILDING
Many people are staying home but essential workers are going to work daily and could be at risk of getting sick. According to Hayes, employers should take every reasonable precaution they can to keep their workers safe at this time. "For starters, employers should limit the number of places people can enter a doctor's office, business, or any type of building," Hayes explained. "Regularly disinfecting and cleaning the one or two entrances is much more effective and allows for better monitoring of what is coming in and out of the business or building."
EAT IN THE CAR
Recent studies have found that the coronavirus can remain infectious on cardboard, plastic and other surfaces for hours and in some cases, even days. Because of this, Hayes believes employers should be thoughtful with their lunchtime and break rules implementing policies to minimize or eliminate the traffic of people and products coming in and out. Some employers have implemented policies prohibiting employees who leave for lunch to bring those items back into the building. Also requiring those who have left to wash their hands thoroughly upon entering the building. It is also important to be thinking about these policies long term, not just for the immediate future, as this virus could become endemic.
TAKE THE TEMPERATURE OF EMPLOYEES
Some businesses and doctor offices in the Muskegon and Grand Haven are going the extra mile to ensure their staff and patients are staying healthy. ""We are taking the temperature of urgent clinic patients, employees and doctors when they enter our building," said Michelle Cassens, Executive Director of Shoreline Vision. "This is an important screening measure for the health and safety of our patients, employees and doctors. It takes extra time for everyone coming in our office, but it is what we need to do to make sure we are keeping everyone safe."
KEEP THE BUSINESS PLACE CLEAN
And there are certainly duties, Hayes believes, that businesses who are still open owe to their customers and employees at a time like this to assure that employees are regularly washing their hands, work stations are getting cleaned as well as all surfaces that people come into contact with. "Employers not only need to monitor these policies to assure their employees are taking this pandemic seriously and but they also need to make sure their employees have the proper materials to not only do their job but implement the policies in place to protect them and customers.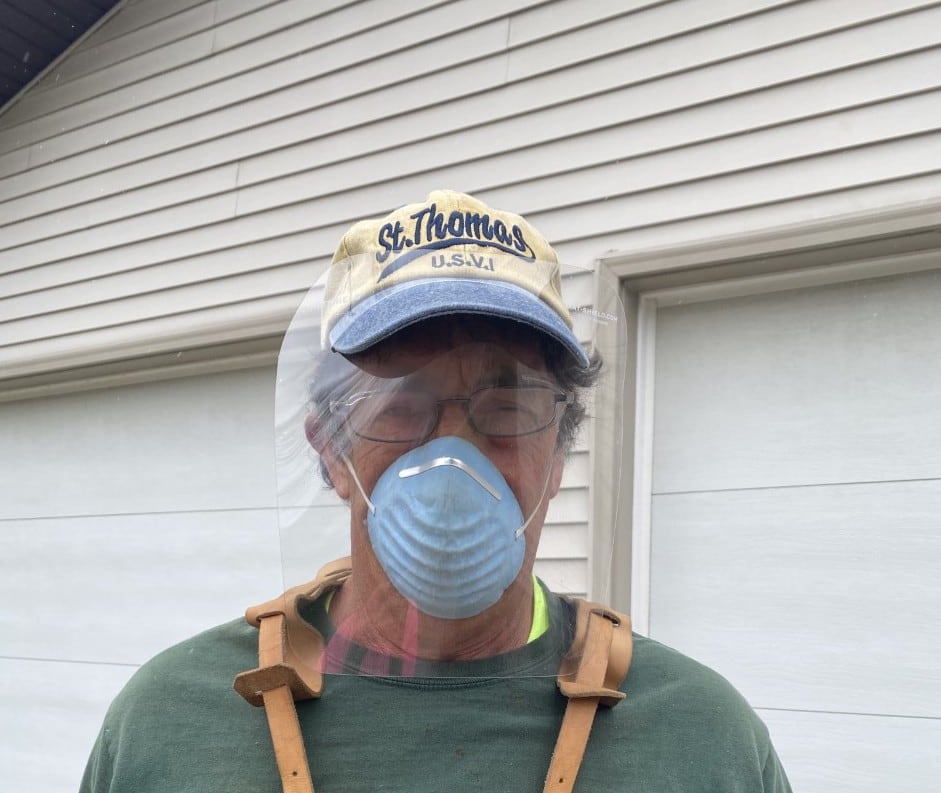 Having sanitizer, gloves, and face masks on hand at all times can be difficult because those items are in high demand, but employers should remain diligent and work hard to source these items and look for alternative if necessary.," Hayes noted. "Of course, this is primarily a health and safety concern but it also a liability concern as well."