Drunk Driving Defense Attorneys in Grand Haven MI | DUI, DWI, OWI Lawyers in Ottawa County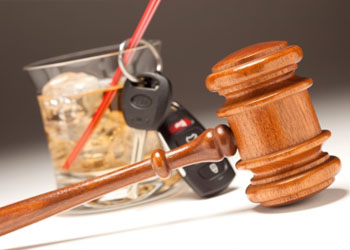 Charged with Drunk Driving? There is Help!
When charged with drunk driving, the threat of losing a driver's license can leave you terrified.  Our experienced and compassionate criminal defense attorneys at Van Tubergen, Treutler & Hayes, PLLC understand your need for an immediate, aggressive and systematic criminal defense, as well as your feelings of fear.  It is not a hopeless situation, and we will strive to make your defense success our mission.   Your call to us should be made as soon as possible, to initiate the best defense.
Per Michigan law, when a 21 year old (or older) driver has a bodily alcohol content, or BAC, of .08 or greater, he can be arrested and charged with a crime.  For the driver under the age of 21, the BAC only has to be .02 or greater.   Should your BAC be .17 or higher, you can be given "enhanced penalties" if driving with that level of bodily alcohol content.  It is also important to understand, that if one is driving at any level of BAC and they exhibit signs of impairment, they can be arrested.
Penalties under Michigan law can be stiff.  If it is your first offense, and your BAC is less than 0.17, you can have your license suspended for up to 180 days, get 6 points on your license, be assessed a $500 fine and up to 93 days in jail.  If your BAC is over 0.17, the penalties are even stiffer, with up to a year's license suspension, a $700 fine and up to 180 days in jail, for example.
Our experienced, tested criminal defense attorneys at Van Tubergen, Treutler & Hayes, PLLC, can be of help at any stage in your defense, but the sooner the better, so we can thoroughly research the facts of your case, discover any errors that might have been made in the prosecution's case, and successfully work to plea bargain your case.  A successful plea bargain could result in more minor penalties, such as probation, fines, or educational courses to offset your charges, with the goal of minimizing the impact on your driving record and auto insurance premiums.  Contact us today @ 616.844.3000!
616-844-3000
As you browse through the pages of this website, we hope you will begin to understand how we continue to make client success our mission! Contact us today for a free initial Consultation!