Dog Bite Injury Attorneys in Grand Haven, Muskegon & Holland Michigan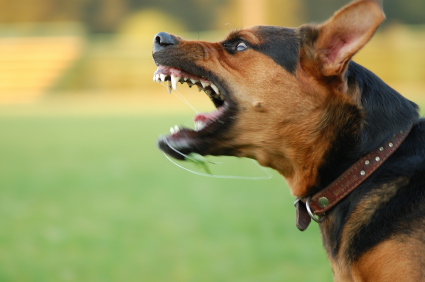 If you are the victim of a dog bite injury and you live in the Grand Haven, Spring Lake, Muskegon, or Holland areas, please contact Van Tubergen, Treutler & Hayes, PLLC to discuss your rights with one of our experienced attorneys.  616-844-3000
A dog bite can be one of the most painful and traumatic experiences an individual can go through. A dog bite experience will often involve puncture wounds, and can even involve significant trauma that includes skin tears that require stitching or skin grafts to repair. The wounds frequently leave permanent scars, which remain as a constant reminder of the attack, as well as cause increased self consciousness due to the victim's permanent disfugurement. Often dog bite victims experience significant anxiety, with symptoms including sleeplessness and a pronounced fear of dogs.
Michigan Dog Bite Laws
Michigan is a strict liability dog bite state. This means that if a person is bitten by a dog, the owner will be liable for the dog bite if (1) the victim was lawfully on the property, and (2) the victim did not provoke the dog. MCL 287.351. The dog owner, therefore, only has one defense – provocation. If the dog was provoked, then recovery may be barred. If the dog was not provoked, however, the dog's owner could be found liable for medical expenses, psychological anguish, pain and suffering, lost wages, and other forms of recovery.
Dog Bite Fees
Attorney fees for dog bite cases are based on a contingency fee arrangement. This means that the attorneys working on the case will not bill the client until there has been a recovery. The attorneys fees are generally one-third of the damages awarded. The only expenses that the Plaintiff will be required to pay before recovery are general expenses, including court costs and fees.
616-844-3000
For representation and resolve for your Dog Bite Injury, contact the Personal Injury Lawyers at Van Tubergen, Treutler & Hayes, PLLC today!
616-844-3000
As you browse through the pages of this website, we hope you will begin to understand how we continue to make client success our mission! Contact us today for a free initial Consultation!