DO YOU REALLY NEED A LAND SURVEY?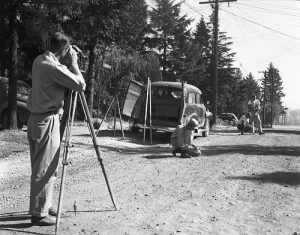 DO YOU REALLY NEED A LAND SURVEY?
The Real Estate market in Grand Haven and all of West Michigan is extremely strong right now.  With the current intensity of the residential and commercial real estate marked, it can be easy to rush through a real estate transaction without having the proper surveys completed  prior to purchase.  Not having a proper survey done can become very a costly.   
NEVER ASSUME ANYTHING
Lawyer John Hayes says before a property switches hands, it is extremely important for a survey to be done. "People should never make assumptions based on the physical appearance of a piece of property or representations by a realtor or property owner" Hayes explained. "It is always important to verify where the actual property line is.  The survey is an expense, but it can save you a lot of money in the long run."  Especially in the commercial context where environmental studies are needed.
BEFORE MAKING PROPERTY IMPROVEMENTS, OBTAIN A SURVEY  
Another mistake Hayes sees people make when they already own a piece of property is making improvements near a property line and assuming they already know where the property line is. "There are criminal statutes and civil statutes that punish people if they chop down trees or make changes to other people's property, so it is very important to verify a property line before making any improvements." 
A SURVEY PROVIDES PEACE OF MIND
When purchasing a new piece of property, it is easy to get excited and forget about the small details like property lines. Or when making improvements to a home you have lived in for 20 years, it is easy to assume you know where the property line is when making alterations/improvements. People across the country make these mistakes every year.  The financial damages can be significant.  Having a survey done will provide peace of mind and possibly protect you from liability and costly legal fees down the road.