Ottawa County Spousal Support Attorneys | Grand Haven MI Alimony Lawyers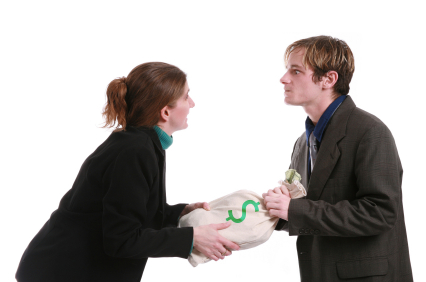 Spousal Support (Alimony) in Michigan
Michigan law permits the courts to award Spousal Support to a spouse if it's determined to be necessary. Spousal Support is often referred to as Alimony and is generally awarded to rehabilitate one spouse who may have been a homemaker for a number of years or to rehabilitate the spouse who did not pursue a career in order to further the other spouse in his or her career. Spousal Support may be ordered in varying durations of time ranging from a few months to life. However, in short-term marriages, meaning less than ten (10) years, the likelihood of support is reduced. In long term marriages the duration of support is usually for increased as there is a greater chance for disparity in incomes and earning capacity. In the case of a long-term marriage where earnings are nearly equivalent, the court may choose not award Spousal Support as it may not be necessary to rehabilitate either of the spouses.
Although Michigan is a no-fault state for divorce, marital fault may be a factor in the Judge's determination as to whether Spousal Support should be awarded. A determination of fault could impact the court's determination as to the amount and duration of Spousal Support.
In order to award Spousal Support, Judges must consider numerous factors in determining whether Spousal Support should be awarded, including the needs of the parties, their incomes and earning capacity, the length of the marriage, the health of the parities and their ability to work, their ages, and the extent of fault.
Spousal Support can be a very complex area of the law and if a person is faced with this issue he or she should contact the Law Office of Van Tubergen & Treutler, PLLC, for a free initial consultation!  616-844-3000
616-844-3000
As you browse through the pages of this website, we hope you will begin to understand how we continue to make client success our mission! Contact us today for a free initial Consultation!